Doxi PFA Lined Valves
Doxi is a leading manufacturer of Lined valves, sold extensively to the chemical, mining and corrosive markets around the world.
To meet strict cleanliness, Doxi established Class 1000 and Class 10,000 Clean-room facilities and workshop for manufacturing, inspection, assembling & testing of lined valves.
Production range
The PFA lined range includes Butterfly valves, Ball valves, Ball Check valves, Weir Diaphragm valves, Sight Glass, Plug valves and Check valves in flanged ends including ANSI Class 150 & 300.
Standard materials offered are stainless steel 316/CF8M, CF8 and carbon steel in WCB to applicable ASTM standards. Other materials are also available.
Chemical
Petrochemical
Pulp & Paper
Mining
Processing
etc…
PFA Lined valves are widely used in chemical & petrochemical processing, mining industries, pulp & paper manufacturing & processing, chemical, desalination and steel manufacturing.
Aggressive / Corrosive Liquids & gases
HCL
Media: Bleach, Brine, Chlorine, Hydrochloric Acid, Sulphuric Acid, HF Acid, Waste Acids, Demin Water, etc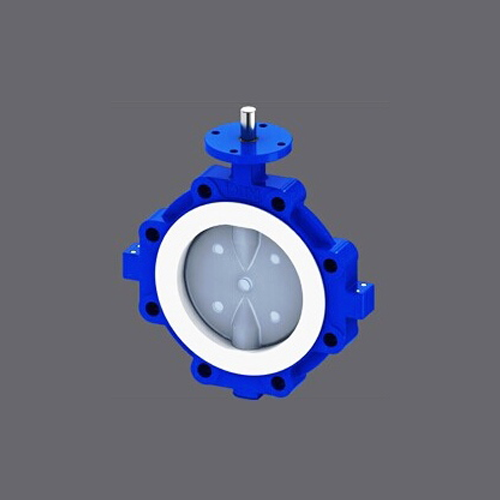 Lug Butterfly Valve
Size range: 2" ~ 36"
Pressure: Class 150
Design standard: API 609
Face to Face: ASME B16.10
Connection:  Flanged Lug, ASME B16.5
Testing: API 598
P/T: ASME B16.34
Body Material: ASTM A216 WCB, A351-CF8, Ductile Iron, etc.
Lining Material: PFA, PTFE, FEP, ETFE
Wafer Butterfly Valve
Size range: 2" ~ 36"
Pressure: Class 150
Design standard: API 609
Face to Face: ASME B16.10
Connection:  Flanged Lug, ASME B16.5
Testing: API 598
P/T: ASME B16.34
Body Material: ASTM A216 WCB, A351-CF8, Ductile Iron, etc.
Lining Material: PFA, PTFE, FEP, ETFE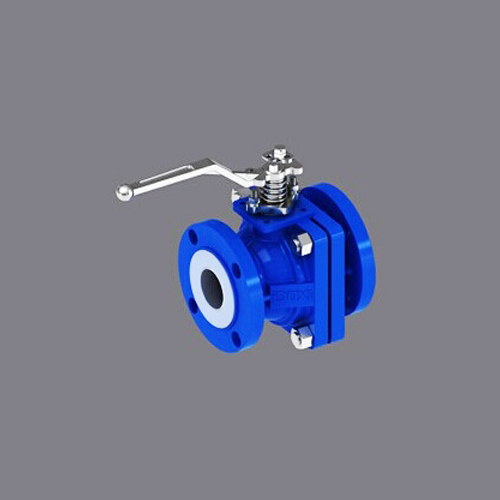 Ball Valve
Size: 1/2" ~ 12"
Pressure: Class 150
Design standard: API 608
Connection:  Flanged, ASME B16.5
Testing: API 598
P/T: ASME B16.34
Body Material: ASTM A216 WCB, A351-CF8, Ductile Iron, etc.
Lining Material: PFA, PTFE, FEP, ETFE
Ball Check Valve
Size: 1/2" ~ 8"
Pressure: Class 150
Design standard: API 594
Connection: Flanged, ASME B16.5
Body Material: ASTM A216 WCB, A351-CF8, Ductile Iron, etc.
Lining Material: PFA, PTFE, FEP
Weir Diaphragm Valve
Size: 2" ~ 12"
Pressure: Class 150
Design standard: MSS SP-88
Connection: Flanged, ASME B16.5
Body Material: ASTM A216 WCB, A351-CF8, Ductile Iron, etc.
Lining Material: PFA, PTFE, FEP
Plug Valve
Size: 1/2" ~ 12"
Pressure: Class 150
Design standard: API 599
Connection:  Flanged, ASME B16.5
Body Material: ASTM A216 WCB, A351-CF8, Ductile Iron, etc.
Lining Material: PFA, PTFE, FEP, ETFE
Swing Check Valve
Size: 2" ~24"
Pressure: 0.1mbar ~ 16 bar
Reference standard: API 594
Connection:  Wafer
Body Material: ASTM A216 WCB, A351-CF8, Ductile Iron, etc.
Lining Material: PFA, PTFE, FEP, ETFE
Sight Glass Ball Check Valve
Size: 1/2" ~ 8"
Pressure: 0.1 mbar ~ 16bar
Reference standard: 594
Connection:  Flanged, ASME B16.5
Body Material: Body Material: ASTM A216 WCB, A351-CF8, Ductile Iron, etc.
Lining Material: PFA, FEP, ETFE